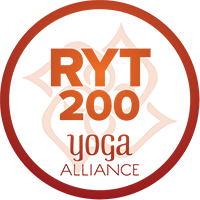 Hi, I'm Deltha Sharp, the owner of Blue Tree Yoga. I've been practicing yoga for about five years and furthered my study at Ozark Mountain Yoga in Springfield. I am a RYT200 registered with The Yoga Alliance.
I believe that yoga is for everybody. The practice of yoga is extensive and fits the needs of all individuals. Through movement, breath and meditation, students can improve their strength, range of motion, and focus. There is no "one size fits all yoga". By using props and modifications, students of all ages and sizes can improve their quality of life and their yoga practice. I want to help you learn how to incorporate yoga into your life.
If you would like to talk to me about the services I offer, or just want to chat about yoga, please email me.